#GuestPost Meet the Character Day: Chatting with Brian from "Confessions of a Vampire's Lover" by Kelli A. Wilkins
This "Meet the Character Day" blog is part of a series examining my romance novels. In each "Behind the Scenes" blog, I talk about why I wrote the book, share my thoughts on the plot and/or characters, and reveal what I loved most (or least) about writing the book. The "Meet the Character Day" blogs are fun chats with the heroes and heroines from my romances. Warning: blogs may contain spoilers.
Hello romance lovers! Today we're chatting with Brian, the hero from Confessions of a Vampire's Lover by Kelli A. Wilkins. Let's see what's on his mind…
Amazon: https://www.amazon.com/dp/B01IBYWYCI
All other platforms: https://books2read.com/u/49xp1J
---
#ReleaseBlitz "Ceremony (Murders for Substance, Book 1)" by Paul Austin Ardoin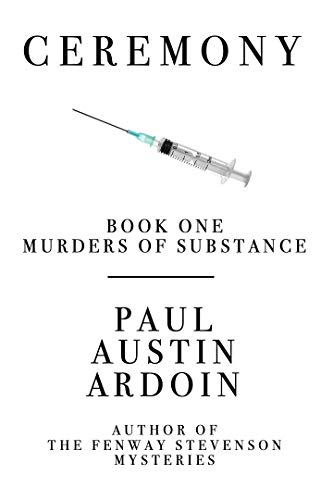 Murders for Substance, Book 1
Mystery
Date Published: 08-17-2021
Publisher: Pax Ardsen
Dr. Kep Woodhead is a brilliant, irascible forensic toxicologist with a dark past. Bernadette Becker is a disgraced federal investigator with one last chance. They're both assigned to a strange poisoning case: a graduate student has been found dead in a 15th-century chapel, a needle filled with a controversial hallucinogen sticking out of his arm. The priest, the professor, the piscary president, the protestor, the protégé—they all emerge as suspects to stop the victim's research project, and soon Becker's life is in danger. Do Becker and Woodhead have a prayer of discovering the truth before more people are killed?
Purchase Links
---
#BookSale "Petectives: Rainbow Bridge" by Robert J. Smith
~~~
The Rainbow Bridge is the wonderful place that pets visit after they die. Is someone planning a one-way, all-expense paid trip there for cat detectives Yoshi and Gatsby? Things are getting tense for the world's greatest cat detectives. Wild coyotes are roaming the streets, a fast talking cat psychic claims he can speak to the dead and the neighborhood is being plagued by robberies committed by literal cat burglars. All of that is nothing compared to what might be the biggest challenge of Yoshi and Gatsby's careers: their humans have just adopted a dog!
99c for a limited time!
Kindle Unlimited
---