#BookTour "Claiming Menace (Ruthless Sinners MC)" by L. Wilder
---
#BookBlitz "Burning Desire (The Psychopath and the Girl in Black Prada Shoes, Part I)" by M.L. Stark

~~~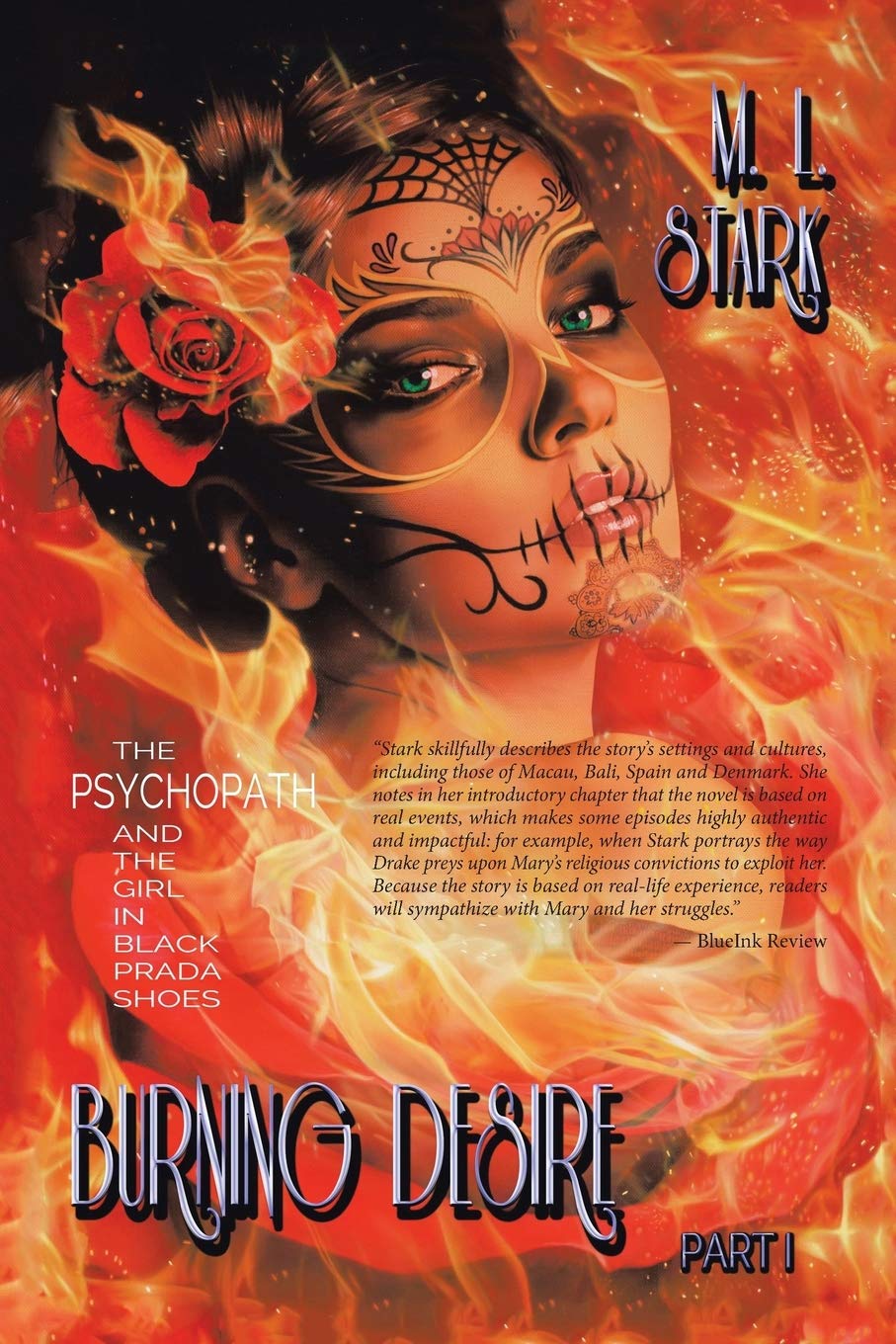 The Psychopath and the Girl in Black Prada Shoes, Part I
Fiction, Drama
Publisher: ‎Xlibris
Mary, is an established woman. Her lifespan is a petrifying mess. This is about dating a truly creepy sociopath, one who swindled himself through life. A self-absorbed, lying person using people.
He presents himself with a public persona of normalcy. She could not see what lay behind the dark shade of Drake Lucifer Bates. He was inappropriately flirting with her; he was a doctor and she was his patient. During a treatment session, he goes too far. Does he get hard when he treats patients? It was too late for her to escape.
---
#SeriesCoverReveal "Carlisle Cellars" by Fabiola Francisco
SERIES COVER REVEAL
CARLISLE CELLARS BY FABIOLA FRANCISCO
Preorder link for the series: mybook.to/CarlisleCellars
#CARLISLECELLARS #FABIOLAFRANCISCO #COVERREVEAL #BARENAKEDWORDS
Series Blurb
Three siblings, a family business, and emotional twists that will lead them through a series of life changes. The Carlisles are royalty in Willow Creek. Take the journey with them as they find love, overcome challenges, and find their happily ever afters.
Amazon: mybook.to/NSC
Goodreads: https://bit.ly/3uLcwqf
---
#BookTour "Loser Baby" by Jason Bovberg

August 1-31, 2021 Tour
Synopsis:
Jasmine Frank is missing.
It's a humid summer morning in Santa Ana, California, and her twin brother Jordan abruptly finds himself on a desperate search—fearing the worst. The party last night got way out of hand, …
---