#BlogTour "What Remains: An Anthology
If you're not into warm and fuzzy beach reads, What Remains is a great book for you this Summer! Check out this amazing anthology by several talented authors. Guaranteed to bring a chill to your hot days!
What Remains: An Anthology by Inked in Gray
Publication Date: July 26th, 2021
Genre: Anthology/ Short Stories/ Fantasy/ Sci-Fi/ Horror
Publisher: Inked in Gray
Victory at all costs. Even at the price of our own life, the desire to survive transcends all rational thought.
What Remains brings together fifteen tales of horror, fantasy, and science fiction. From sacrificing loved ones or oneself, to doing what it takes to keep them alive, these stories shake the soul, rip out its insecurities and flay them on the page.
---
Add to Goodreads
Available on Amazon!
International Giveaway – Enter to win a paperback copy of What Remains and book swag!
---
#ReleaseBlitz "Untamed (A Beautiful Nightmare Story)" by L.C. Son
~~~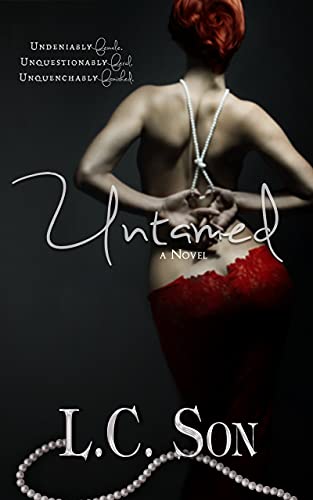 A Beautiful Nightmare Story
Dark Fantasy Romance
Date Published: July 27, 2021
Undeniably Female. Unquestionably Feral. Unquenchably Famished.
---
Purchase Links
Kindle Unlimited
---
#BookReview "Love Me Tender" by Lorraine Mace
~~~
5/5 Stars!
Always a pleasure to sit down with my guy, Paolo Sterling, even when he's off his game.
The former DI is now Detective Chief Inspector but doesn't feel any of the pride and sense of accomplishment such promotions usually bring. It's been six months since his protegee and good friend, DS Dave Johnson was murdered, and Paolo's grief is as painful as the day it happened. And it doesn't help that the man he holds most responsible for bullying and goading Dave, DC Jack Cummings, has a target on Paolo's back.
---
#BookSale "The Benjamin & Selina Trilogy" by Kiru Taye
~~~
PART ONE: SCARS
She clutches at control to cover her flaws. He wants to strip her bare because she's beautiful.
Selina Moss hides a secret beneath her controlled happy exterior. Her body is covered in scars and she's never revealed them to anyone. However, it's her wedding night and husband, Benjamin Moss, is determined to strip down her barriers. Benjamin is not playing fair, not when he's deploying breath-stealing seduction as well as mind-melting sex toys. But will he still want her when she bares all?
50% off at Smashwords thru July 31st!
1.49