#BookBlitz "A Cat for Troy (Wishes & Dreams Series)" by Allie McCormack

~~~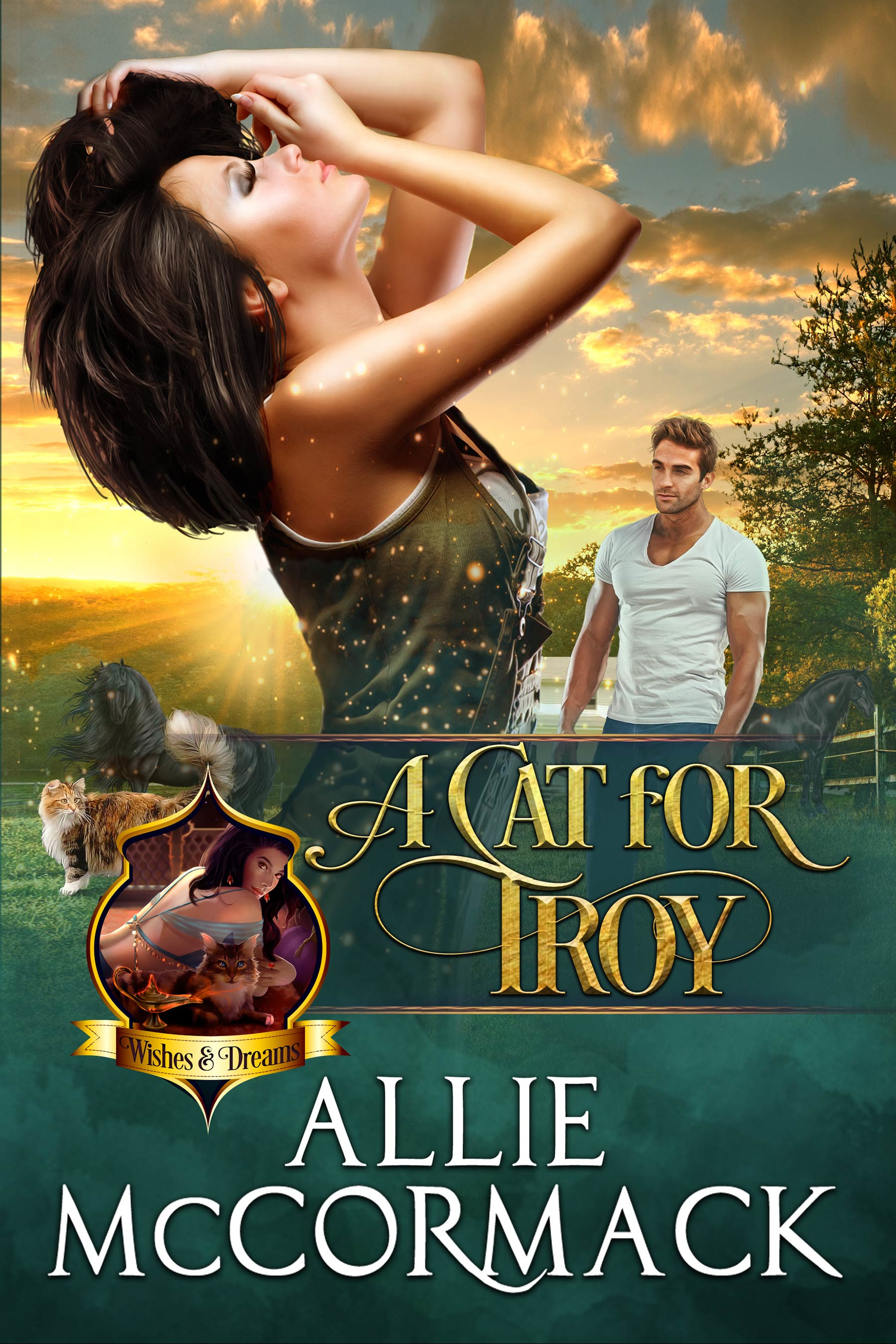 Wishes & Dreams Series
Paranormal Romance
Date Published: 03-04-2021
Veterinarian Troy Shelton has no idea what he's letting himself in for when he rescues a friend's cat from the shelter after a dog attack. The friendly but demanding calico soon has Troy and his pregnant collie wrapped around her furry paw. But strange things begin happening in Troy's home when he's away, and he could almost think someone else was living there besides him.
Purchase Links
---
#FREE "Ruled (Apexian Warrior Romance Book 1)" by Arcadia Shield
~~~
A mission that can't fail. A wounded alien warrior with a dark past. A woman determined to protect her heart.
Wren Tulloch needs a win. If this mission to capture a rare sapo explosivo fails, she's out. She has to prove she's good enough. If she doesn't, she knows the cost of failure.
FREE for a limited time!
Kindle Unlimited
---
#NewRelease "Deviance (Sylvia Wilcox Mysteries Book 7)" by Braylee Parkinson
~~~
Sylvia Wilcox and Madelyn Price have worked together over the years, saving and helping to mend lives, but now Madelyn stands accused of murder. While Sylvia works to find the truth about what happened, she realizes that Madelyn might not be the person she thinks she is. Will Sylvia help her old friend, or will it become clear that behind bars is exactly where Madelyn deserves to be?
~~~
---
#BookBlitz "The Purple Bird" by Dylan Roche

Young Adult 
Date Published: March 1, 2019
Publisher: Jan-Carol Publishing, Inc.
No matter how long he has yearned to escape his boring life as an ordinary teenager, nothing can prepare James Shannassy for the afternoon when he meets a figment bird called Archit and the two of them set off for the world of Nalgordia to break a centuries-old curse. Being the hero of his own fantasy adventure isn't exactly what James …
Purchase Links
---
#NewRelease "Saving Her Guard: A Royal House of Saene Spinoff (The Protectors Book 3)" by Kiru Taye
~~~
Upstanding royal bodyguard Kojo's primary job is to protect the prime princess of Bagumi from danger. So, when his charge vanishes from her star-studded party at a Lagos hotel, he knows his life won't be worth living if he doesn't find her in one piece. Unfortunately, with inept local law enforcement and dead-end leads, time is running out fast. […]
Buy Links
---
#FREE "The Influencer: Speed Must Have a Limit" by Abhaidev
~~~
What if we have been wrong about this world this whole time? What if only a few gifted individuals decide the fate of it? What if impossible is quite possible?
FREE for a limited time!
Kindle Unlimited
---
#BookSale "One Fine Mess" by Mark Petersen
~~~
It's time to show some ovaries. All Jules Nichols wants is a quiet family life, which she and her lover Wesley can have once they off her abusive hubby. But now that he's good and dead, mob guys […]
99c for a limited time!
---